Valentine's Day is fast approaching and whilst chocolate might be tasty, once it's gone - it's gone! Here are a selection of beautiful gifts that will last the test of time. All homewares are designed and made in Great Britain supporting local manufacturing and a range of independent businesses.
And... it's Free Postage Feb throughout February across the whole website. Just enter the code FEB at checkout.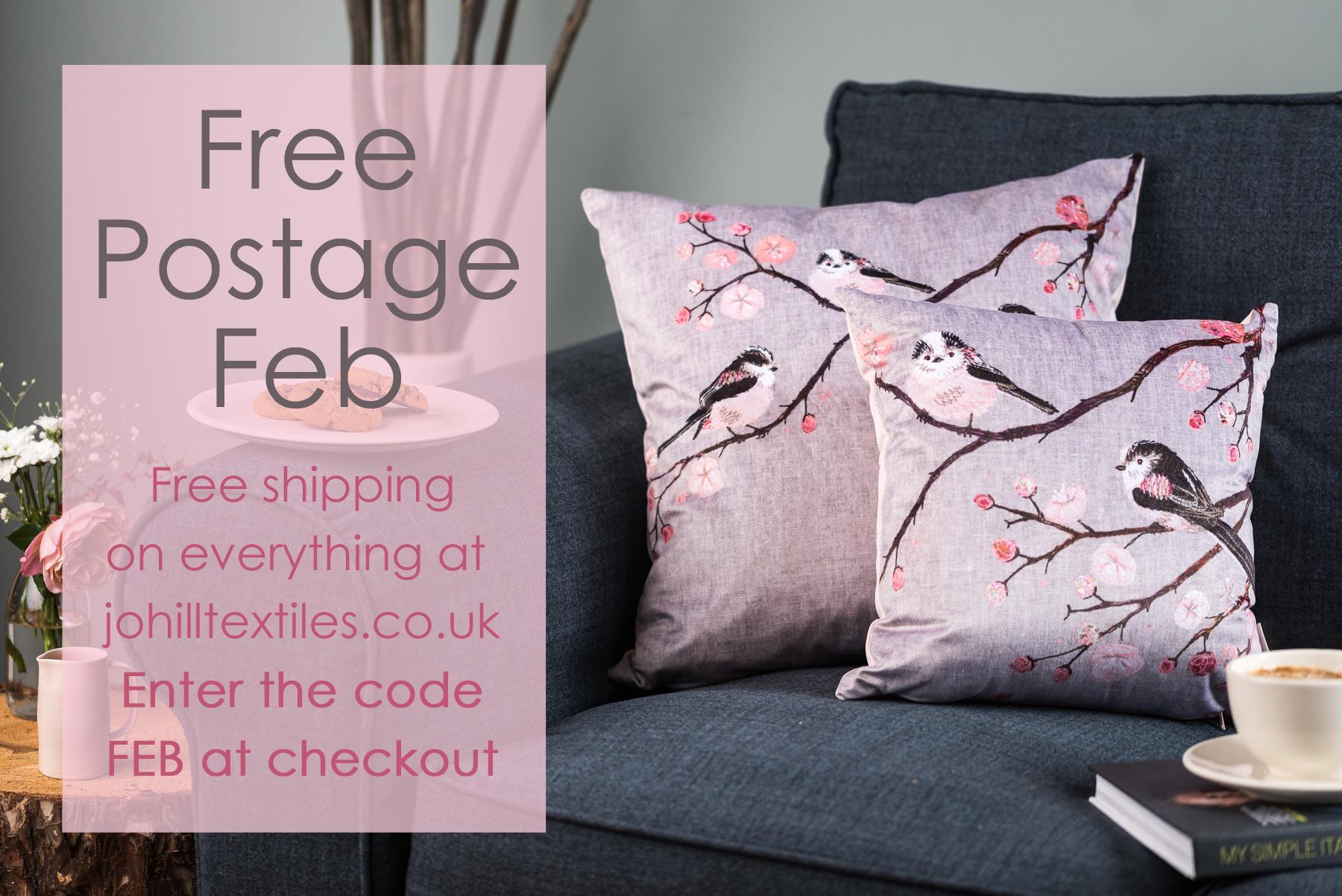 Ten gift ideas for Valentine's Day
1. You'll definitely need a card to start with! Have you seen the latest range? Here's the 'Blue Tit' design. Lots of greetings cards are now in the sale with prices starting from just £2.06. Oh and they're perfect for framing, too.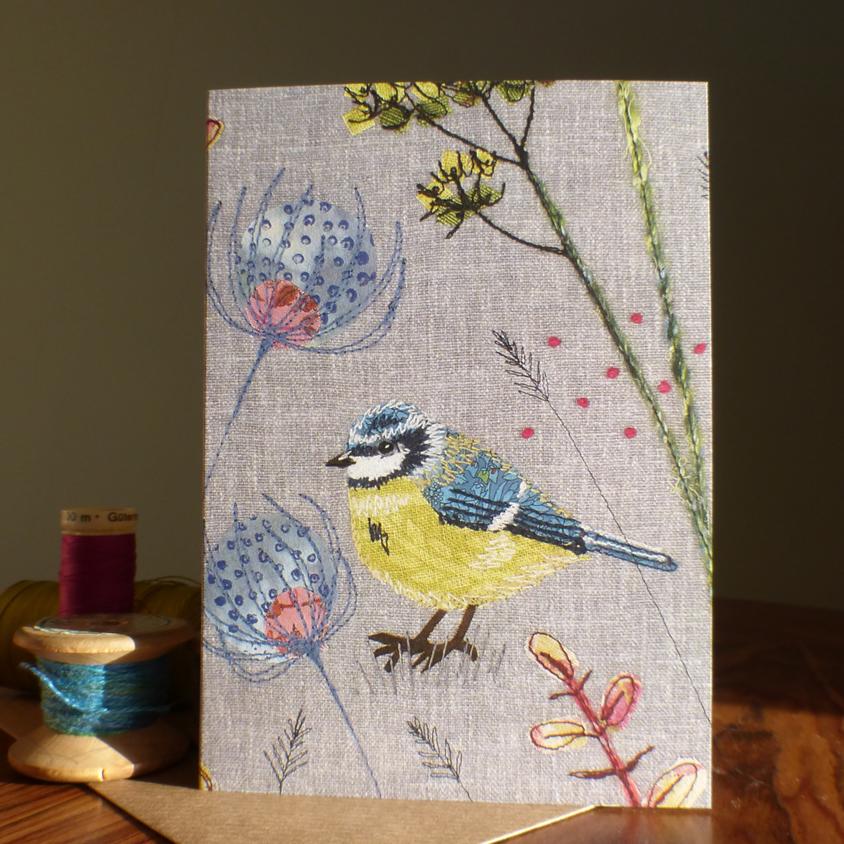 2. These gorgeously soft bags were the top-seller for Christmas 2018. A fresh new batch have now been stitched and are available in two generous sizes. Here's the Cannock Chase design, inspired by the beautiful British countryside.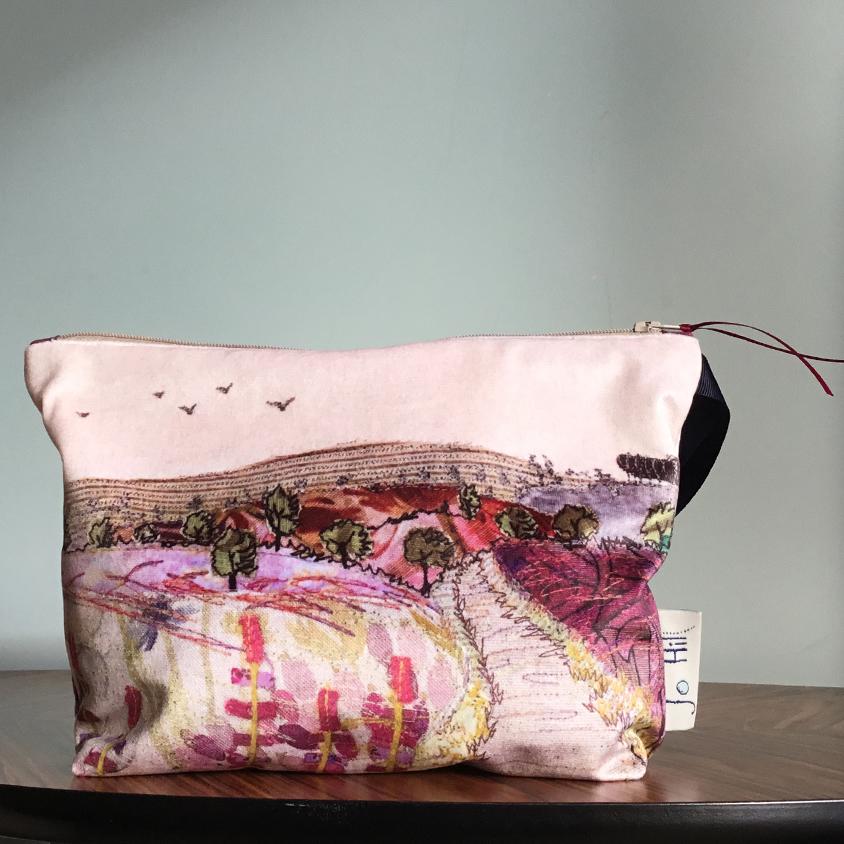 3. This is the gift that keeps on giving: make their favourite drink in one of our fabulous bone china mugs. They're made from start to finish in Stoke-on-Trent and really are a lovely size for those hot drinks with a capacity of 475ml.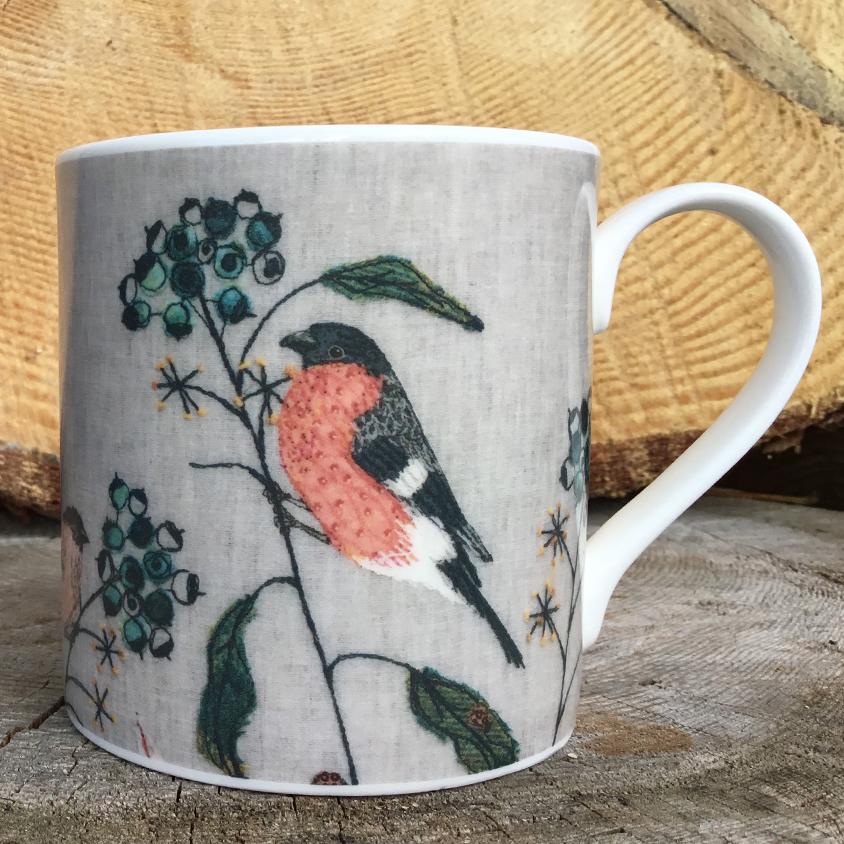 4. And you'll need something to put under your mug, so why not choose a coordinating coaster? Heat-resistant up to 145 degrees with a melamine surface, they are very durable and easy to care for.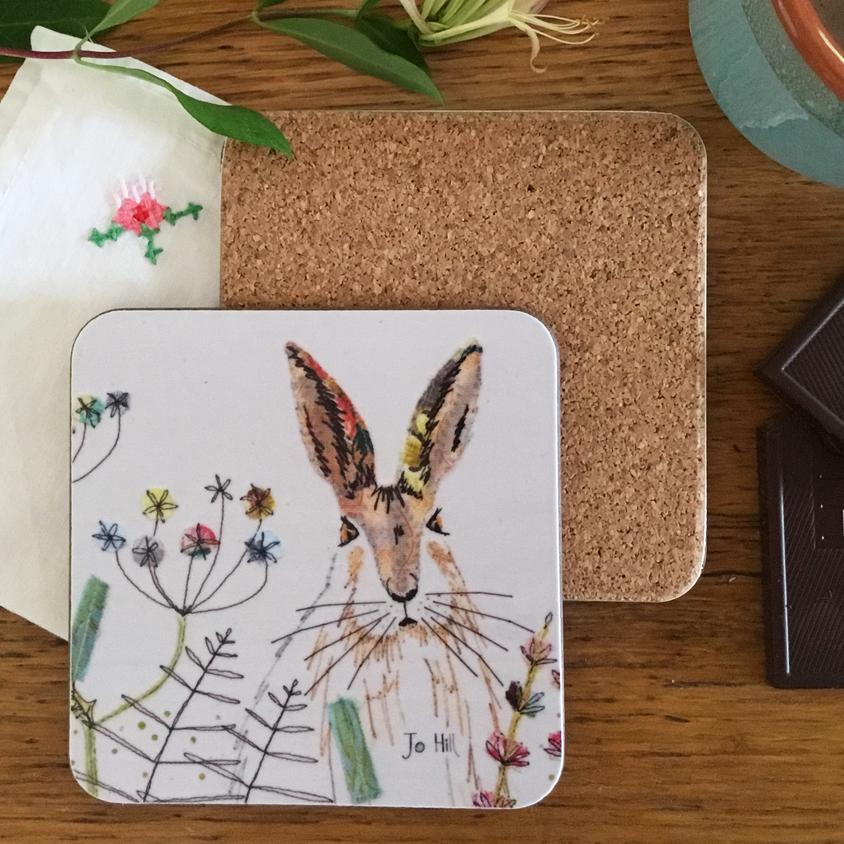 5. For the creative person in your life, you could introduce them to the addictive world of free motion embroidery! It's the technique that I use in all of my textile designs and I'm now sharing the secrets with you in a range of kits. The Country Garden Tote Bag kit is ideal for beginners.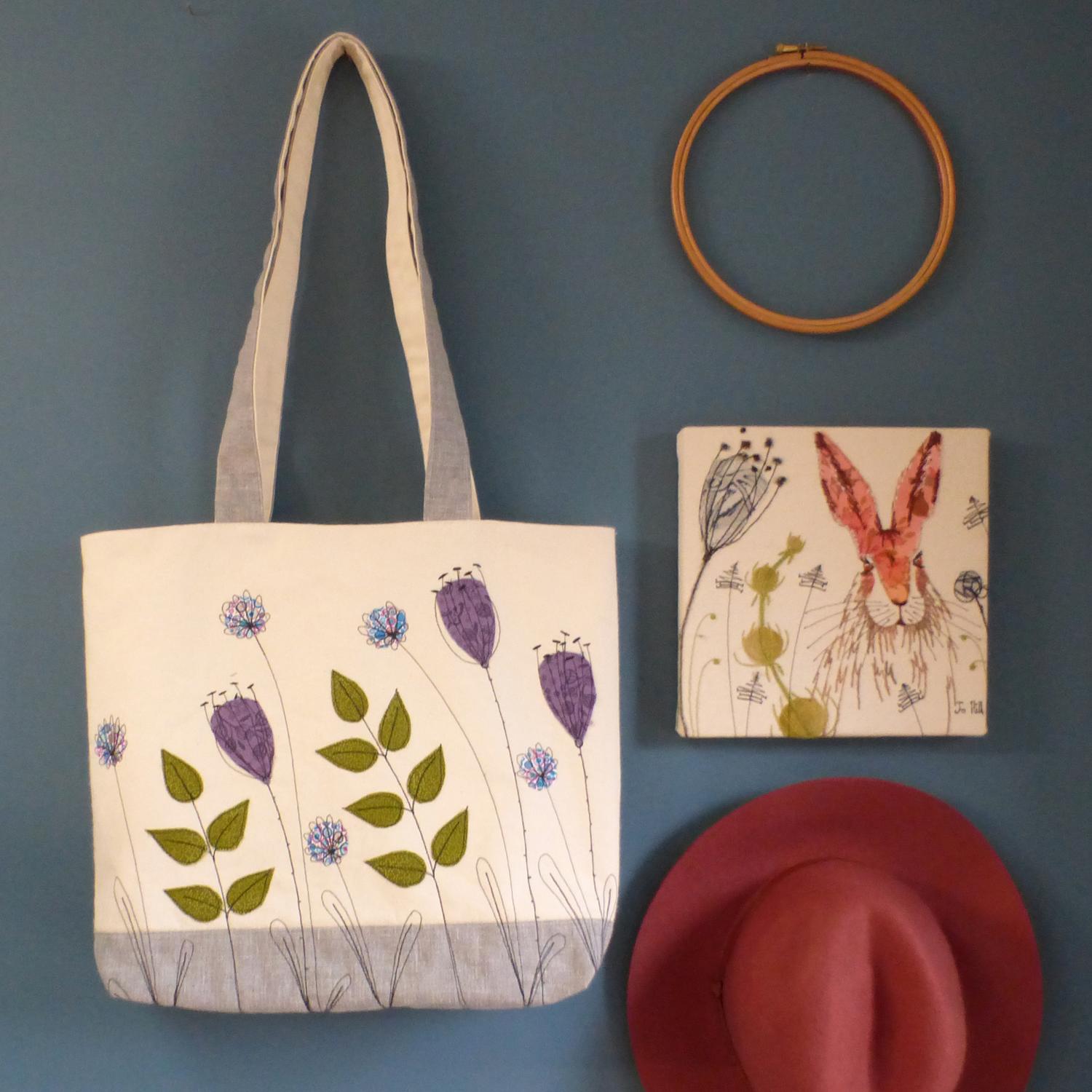 6. Come and spend a whole day being creative at a sewing workshop with me. I teach several workshops throughout the year. If you can't make any of the dates listed on the Workshops page, do sign up to the Newsletter to be the first to find out about new courses.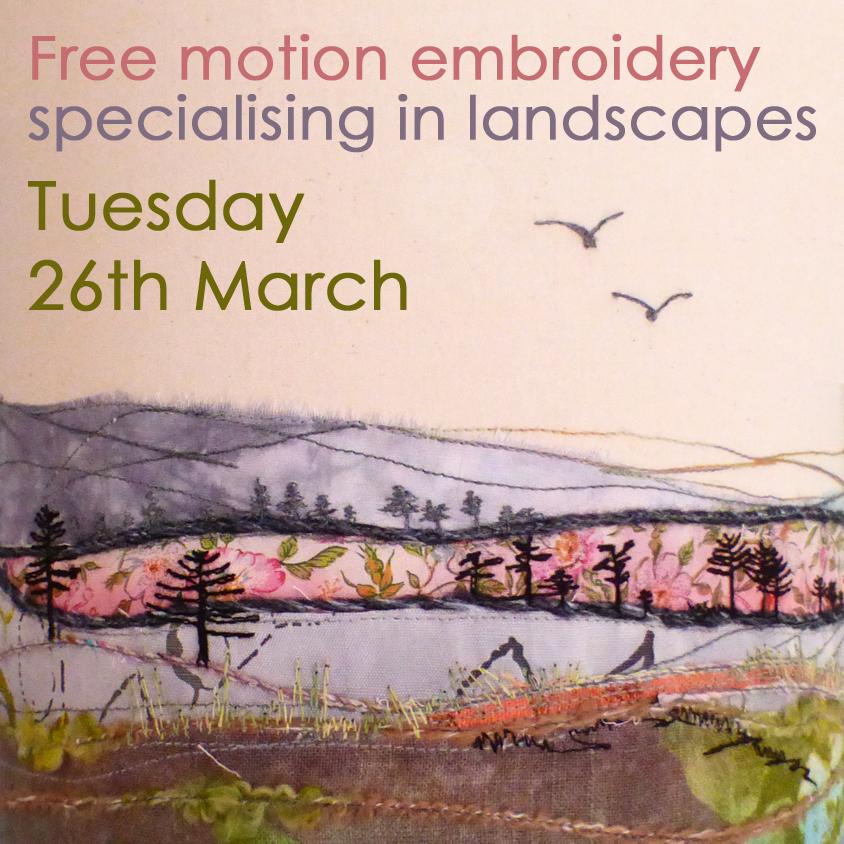 7. Spring is just around the corner and it's the perfect time to update your living room. Here's my gorgeously soft Long Tail Cushion - smooth, stroke-able velvet that will look great on your sofa. The small design features two little birds and there are three on the medium cushion.
[Photograph by Matthew Owen Photography]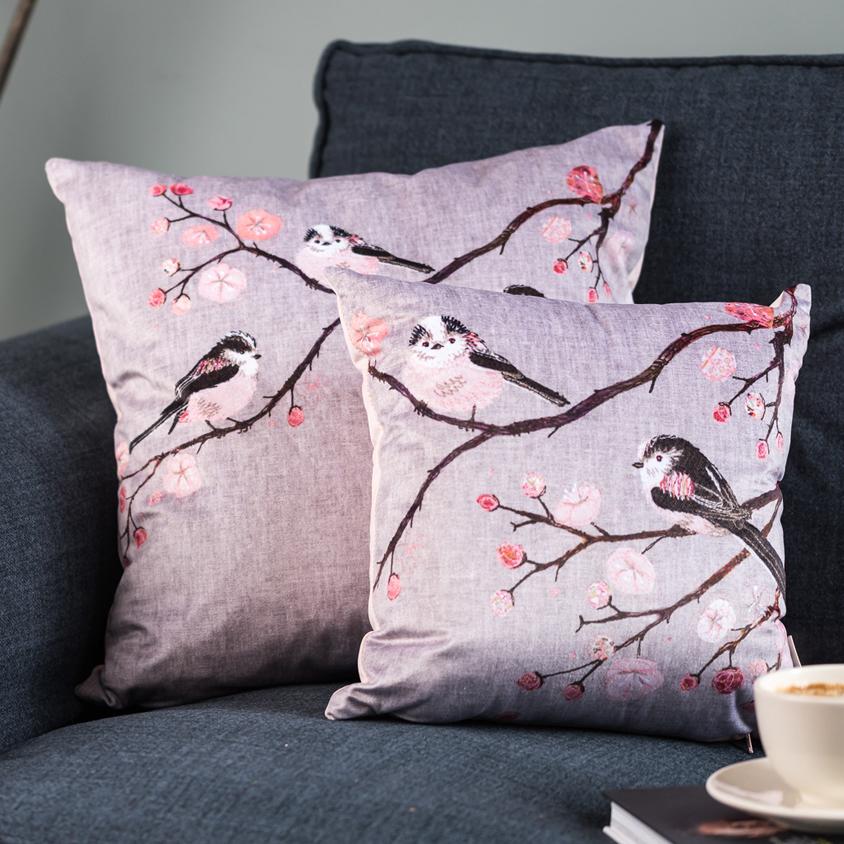 8. And a matching lampshade will really bring the look together. Here's the same design on three of the six sizes that I offer. Bring a little piece of nature into your home! Oh and since it's Free Postage Feb, you can avoid the shipping costs on these bigger parcels.
[Photograph by Matthew Owen Photography]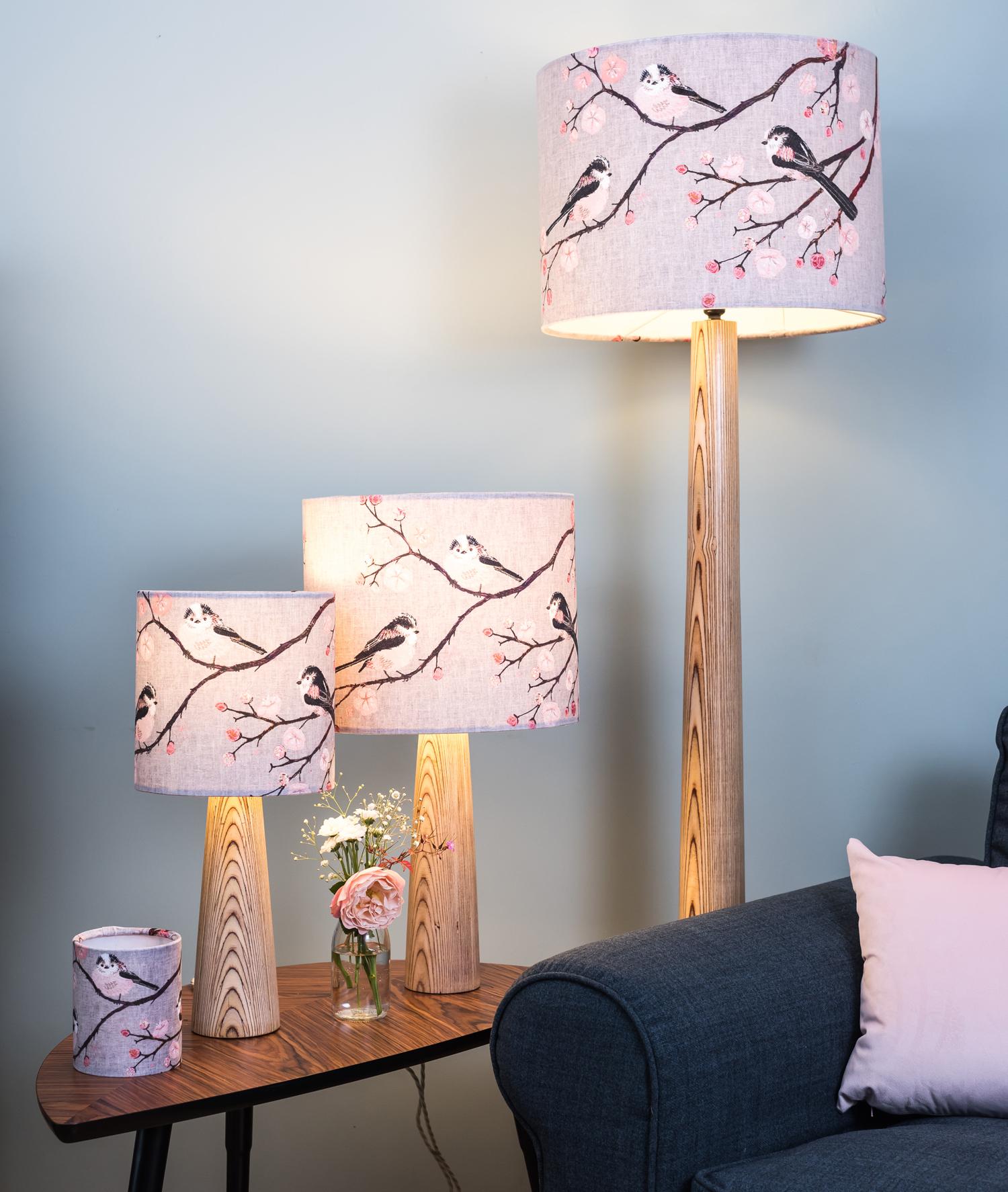 9. Love cooking? Hate it? Either way, why not treat your kitchen to something a little bit different! These chopping boards are a good size at 25cm x 36cm and come in 10 different designs.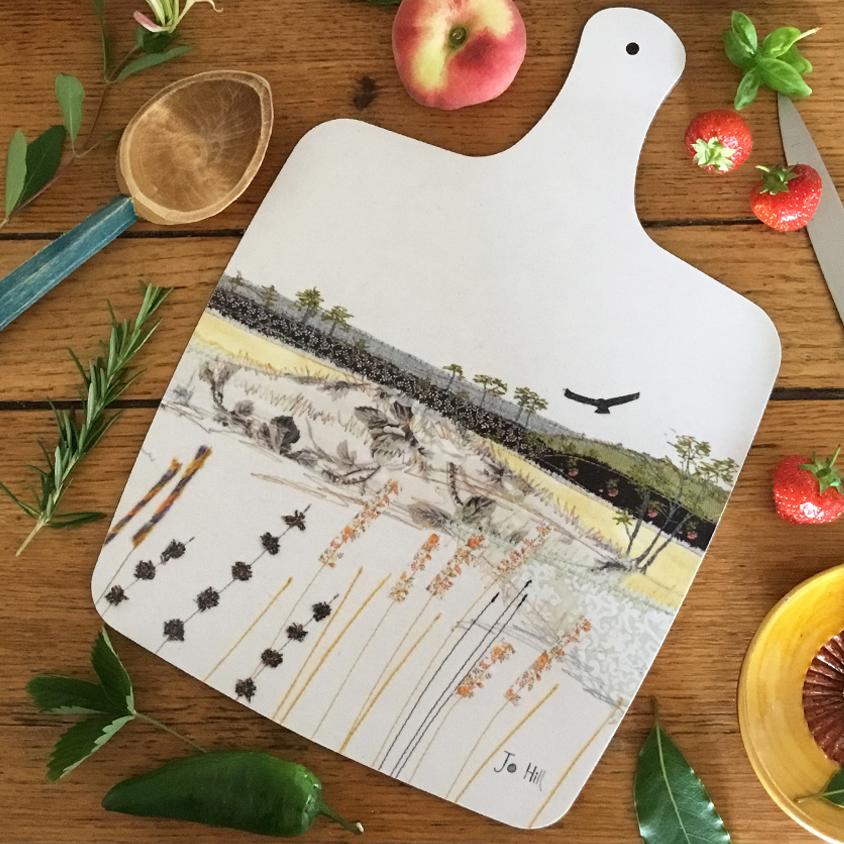 10. Perfect for sketches, scrapbooking or writing your recipes, these sketchbooks have lovely, thick 150gsm acid-free cartridge paper. They are hardback with a practical wire-bound binding and such a lovely surface to write or draw on. Four designs to choose from!