Free UK delivery on all orders over £50
All coasters, placemats and chopping boards will soon be discontinued. Please place your order soon!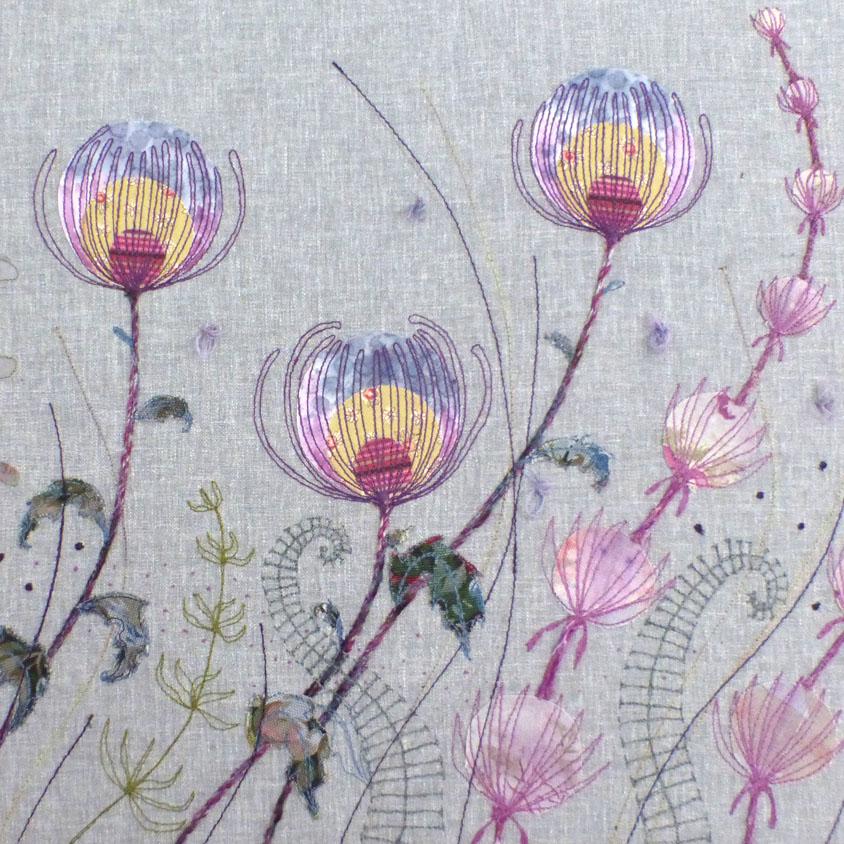 Summer garden
CODE:

SUMMER GARDEN ORIGINAL WALL HANGING
This piece was inspired by my herbaceous boarder, it is stitched using applique and free motion embroidery techniques with hand stitch and hand dyed fabrics.
It is stretched over a wooden frame and is ready to hand on your wall. It could be finished off with a wooden frame email me for a quote.
It measures 24" x 16" 61 cm x 40 cm
This website is secure and certified as PCI Compliant by Security Metrics and TrustKeeper. Payment is via PayPal which will open a new window and no card details are kept on this website. Payment via bank transfer or cheque also accepted.
All intellectual property on this website belongs to Jo Hill and infringements will be dealt with seriously.