PRESS RELEASE
Jo Hill to introduce British-made range of homewares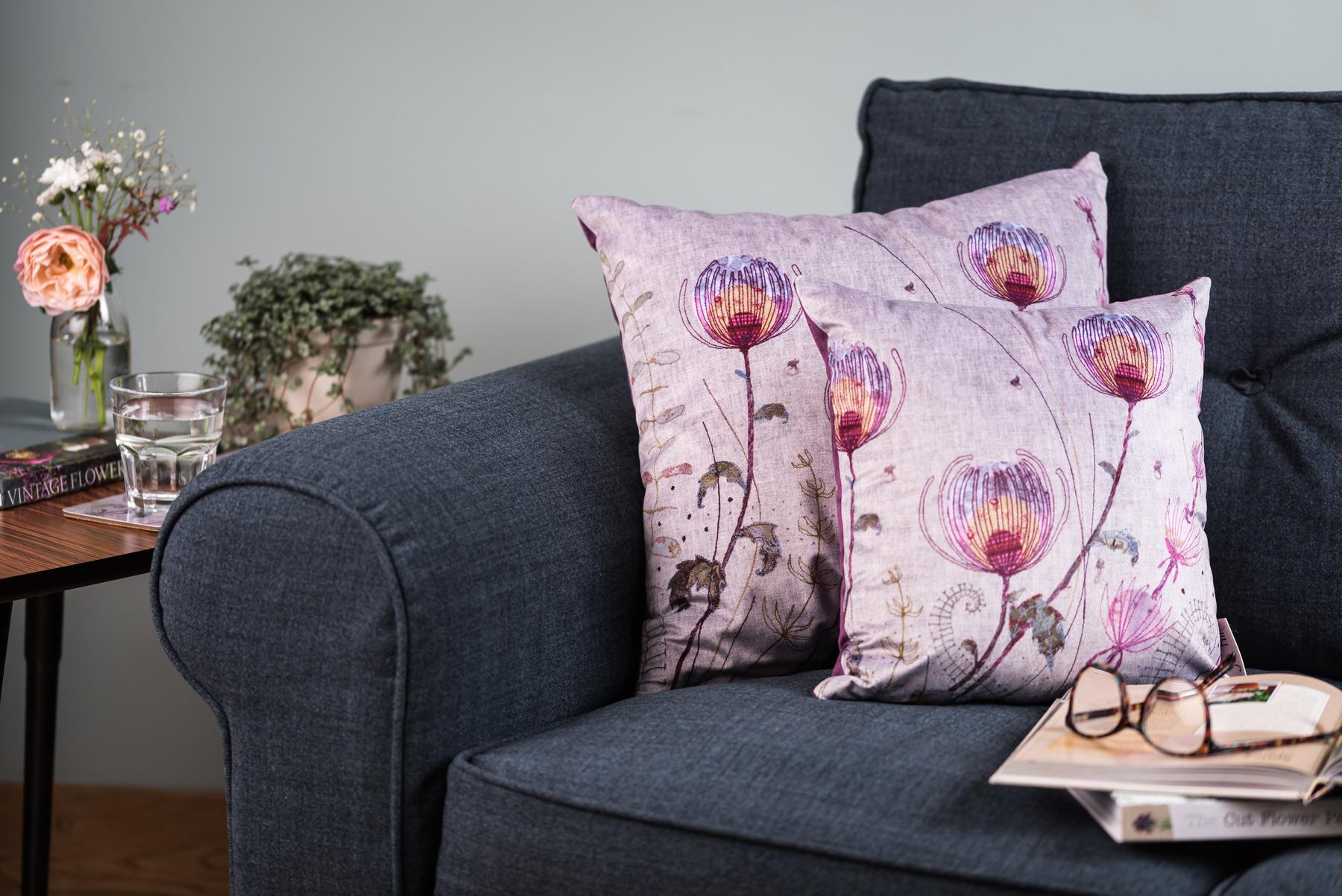 Staffordshire textile designer Jo Hill will be launching her brand new range of homewares at Harrogate Buyers' Festival this July. Trading as Jo Hill Textiles, Jo will be bringing out a range of four unique designs, all inspired by British wildlife and manufactured in Britain.
Jo, founder and partner at Jo Hill Textiles says,
"I am delighted to be introducing my designs at Home and Gift this summer. This is my first time exhibiting at the show and represents a step forward for my business after a fantastic year of trading. You'll be able to see my beautifully soft velvet cushions, melamine coasters and luxury lampshades."
The four original designs, which include 'March Hare' and 'Summer Garden', inspired by British country cottage gardens, are all made by Jo on her sewing machine. She uses a technique known as free motion embroidery where she 'draws' with the sewing machine, adding hand-dyed fabric to complete the piece and bring it to life.
Determined to showcase British quality for all of her homewares, Jo has sourced manufacturers ranging from fabric printers in Staffordshire, to placemat makers in Peterborough. She uses a local photographer to take high-quality photographs of her original, handmade designs which are then printed onto homewares.
After a year which saw her turnover increase by 200 per cent, Jo says,
"I'm really looking forward to taking my business to the next level at Harrogate. It'll be great to meet a range of shop and boutique owners with whom I hope to form long-term working relationships."
Visit Jo Hill Textiles in Design Point 4, stand D52.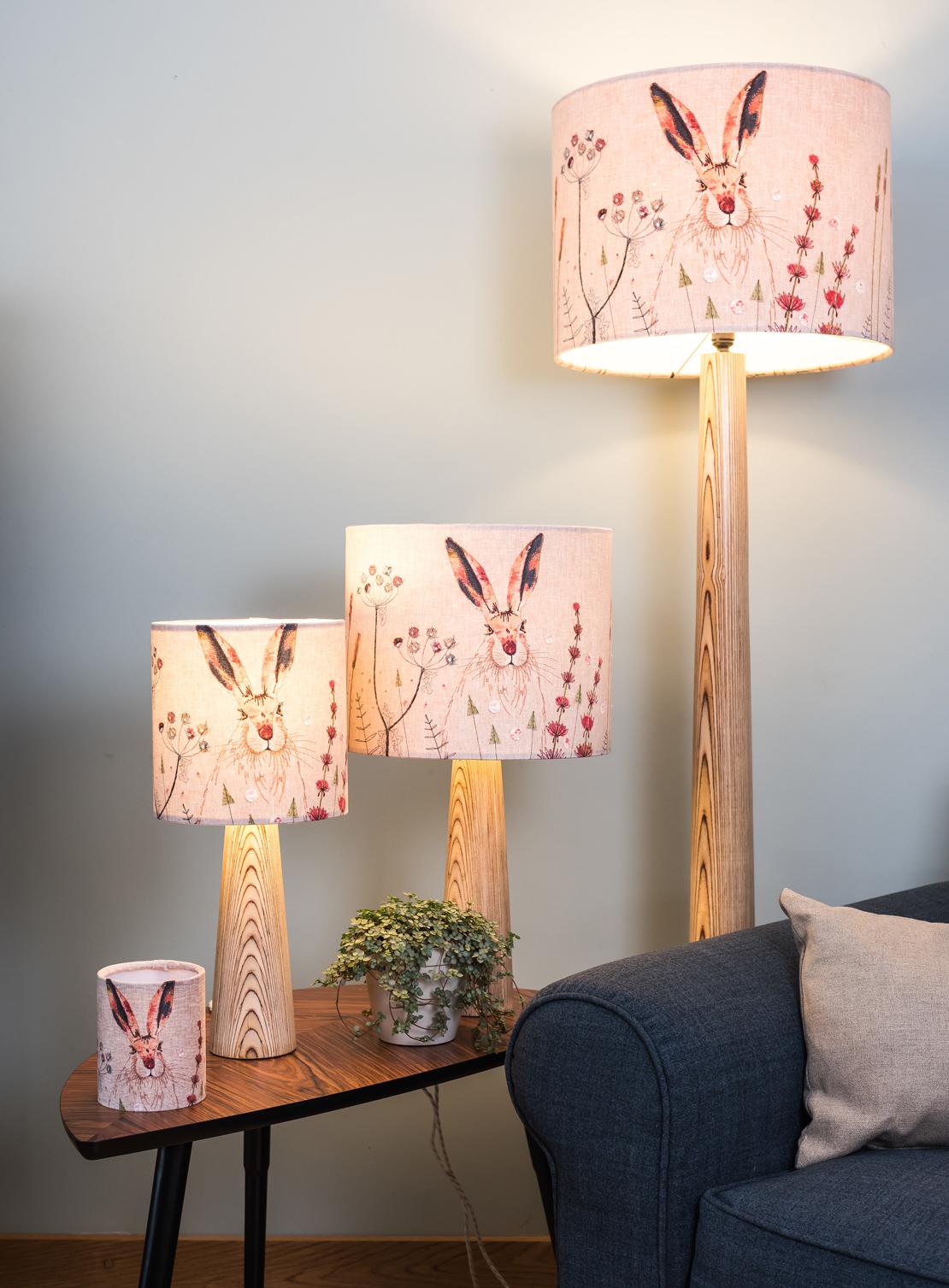 ---end---
About Jo Hill Textiles
Jo creates stunning pieces of original textile art inspired by British wildlife, evoking the beautiful colours of the countryside. An accomplished artist and designer with over thirty years' industry experience, Jo uses the exciting technique of free motion embroidery to 'draw' the details of the design onto the fabric with the sewing machine, bringing the piece to life.
With her sophisticated use of colour and stitching technique, Jo captures the delicate detail of our wonderful wildlife such as birds, hares and wildflowers.
The admiration and love Jo has for our British countryside is evident in every piece she produces. She can often be seen stitching 'on location' with her sewing machine and battery pack, gathering inspiration directly from nature and sketching it with fabric and thread.
See more of her work at www.johilltextiles.co.uk