AN INVITATION TO MY EXHIBITION (APRIL 2017)
An invitation to my exhibition...
I am excited to let you know that you'll be able to view and buy a specially selected range of my work throughout April at 'Gallery at 12', Eccleshall, Staffordshire. The exhibition is called 'From Original to Print' and will feature a brand new range of British wildlife designs, including beautifully stitched birds, hares and landscapes.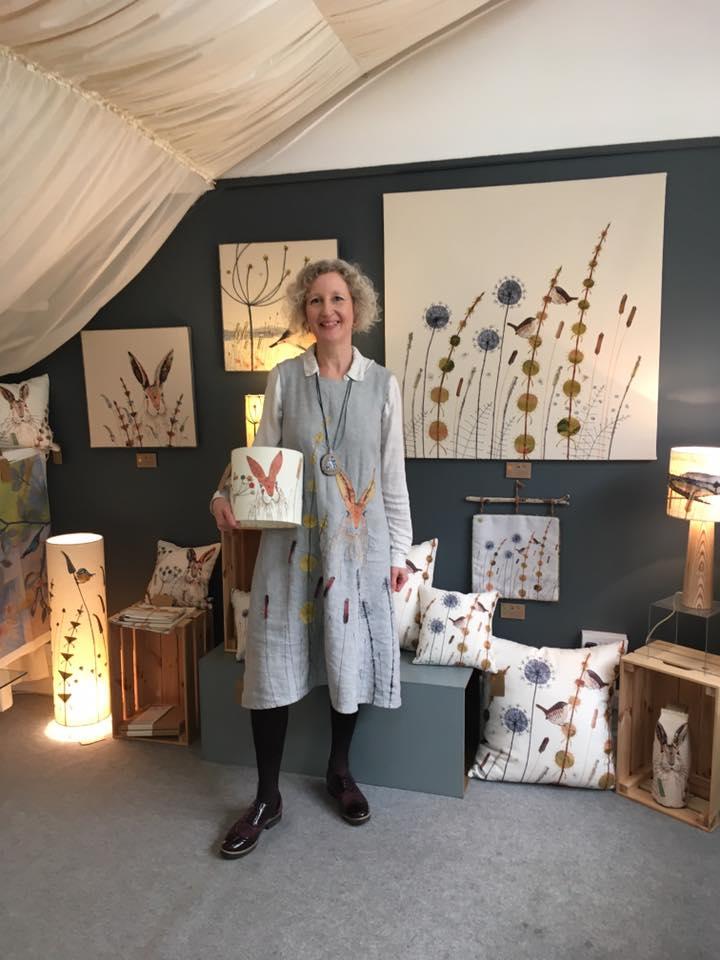 You may already know that I have been designing a range of printed homewares including cushions, wall canvasses and lampshades and this exhibition sees the official launch of these lovely new products. It's been a busy few months sourcing fabrics and finding the right people to print my work, but I am delighted with the results and can't wait to show you!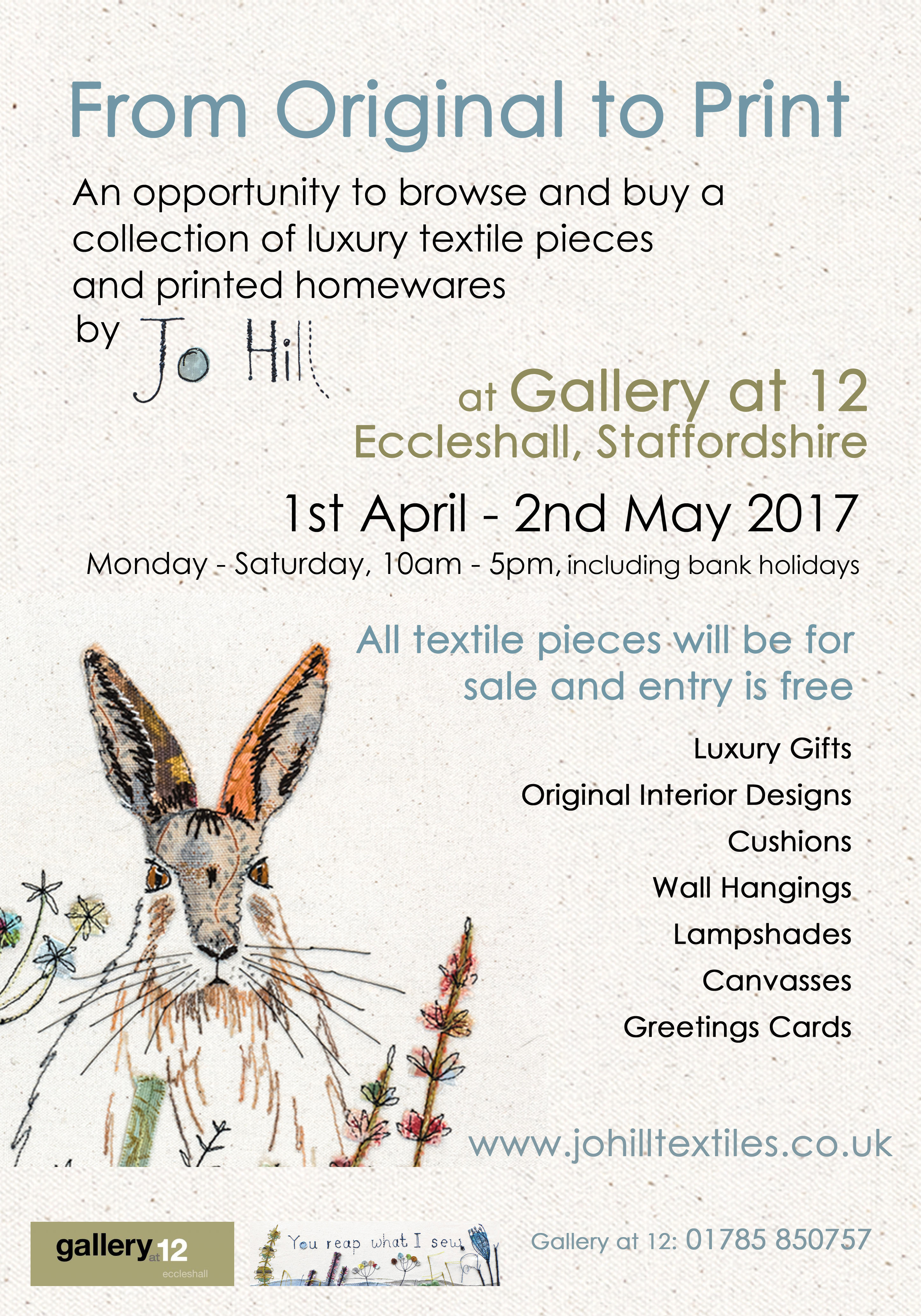 You will be able to view both the homewares and the luxury original textiles that inspired them; everything on display will be available to buy, order or commission. All of my work celebrates the diversity of British wildlife and almost every piece of work has been especially created for this exhibition.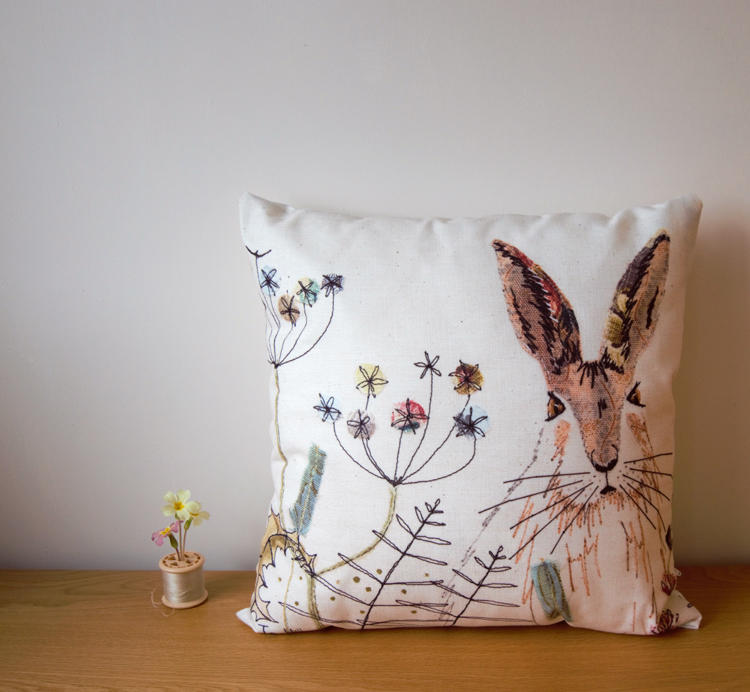 The gallery is open Monday - Saturday, 10am- 5pm and is open on Good Friday and Easter Monday so make the most of the long Easter weekend! I will be demonstrating my sewing technique on Saturday 1st April and there will be free refreshments on offer so it'd be great to see you there.
The address of the gallery is:
12, High Street (the arcade),
Eccleshall,
Staffordshire
ST21 6BZ
You can also come and see me in the gallery at the following times:
Wednesday 5th April: 10am - 1.30pm
Wednesday 12th April: 10am - 1.30pm
Wednesday 26th April: 1.30pm - 5pm
I'll be available to discuss commission requests or just come in for a chat!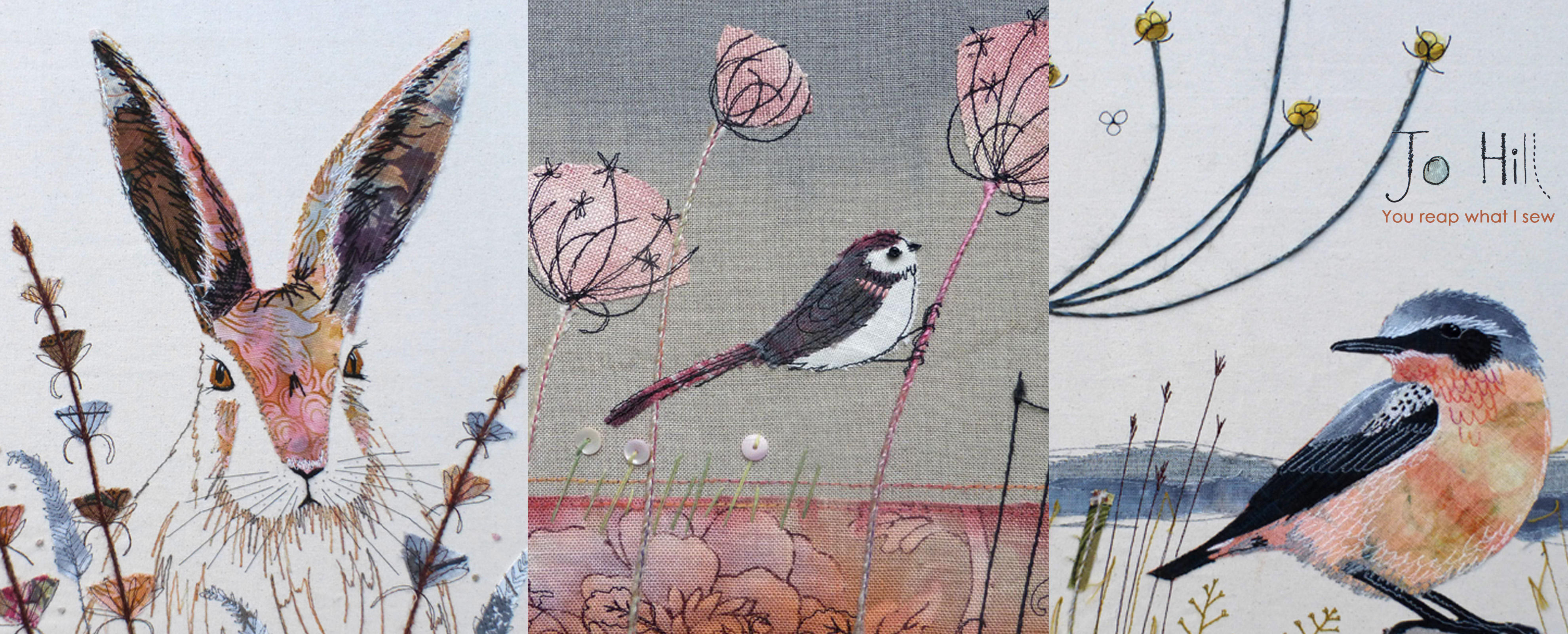 Before you go, enjoy reading...
The World of Wedgwood Artisan Fayre
Read my Mother's Day Gift Guide here