Treat the mum in your life to something special, unique and made in Britain! Mother's Day 2019 is on Sunday 31st March. Don't forget that we offer free UK postage with all orders over £50 - no code needed.
Here are our top picks for Mother's Day this year:
1. Cosmetic bags are available in two sizes and ten different designs. They are inspired by Jo's love of British wildlife.
The original design was stitched by Jo using the free motion embroidery technique and the finished piece is then applied to fabric. Beautifully soft velvet fabric with a hanging loop, these bags are fully lined and have a zip closure.
Not just for cosmetics either - also ideal for pens and pencils, and the medium size bags make great project bags. From £20.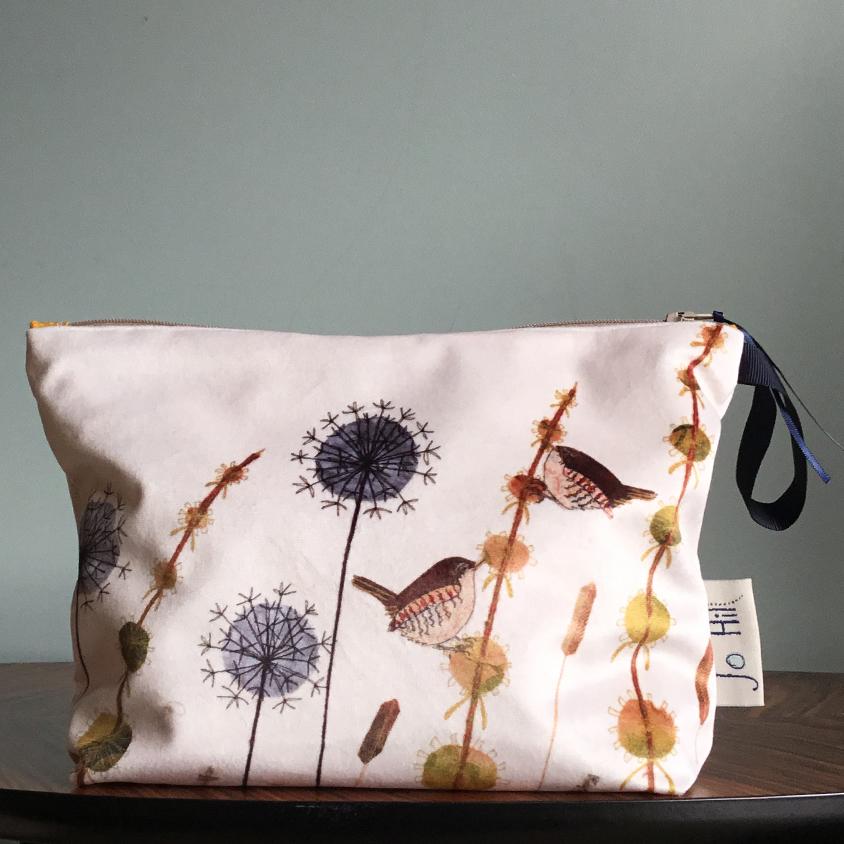 2. These beautiful lampshade features three long tailed tits perched on the pink blossom and are just perfect for spring. Celebrate the season and its fresh burst of colour with these shades, available in six different sizes - they produce a gorgeous, warm glow for any room in the home. Lampshade prices start from £24.50.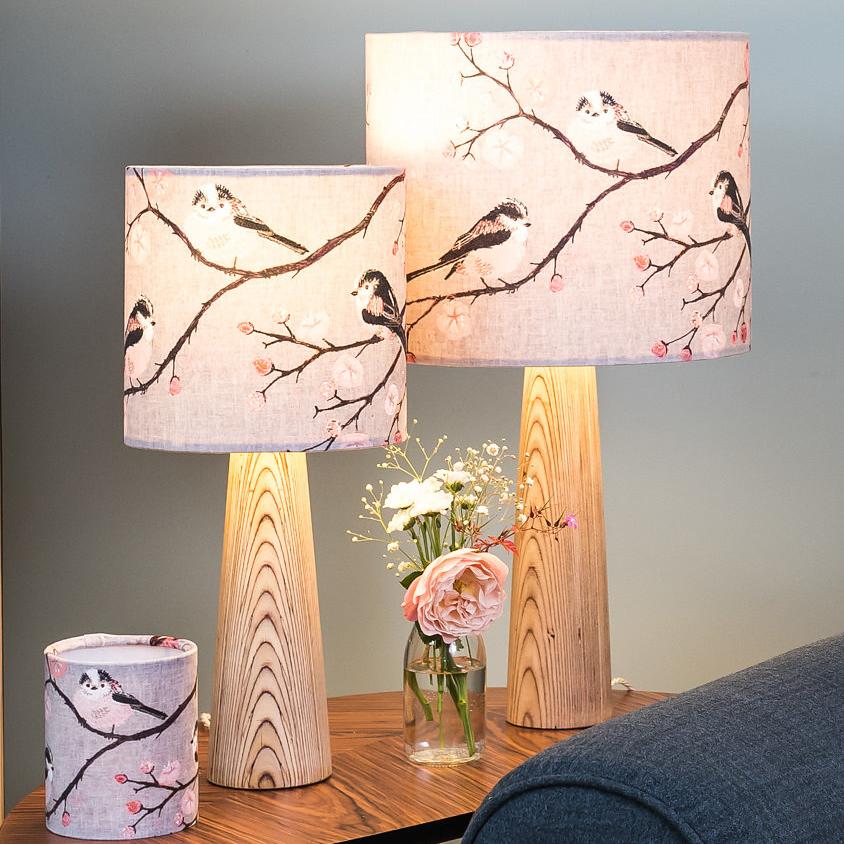 3. With nine different designs to choose from, you could mix and match your own choice of coasters, all designed by Jo on her sewing machine and manufactured in Rutland, UK. They are cork backed with a sustainably sourced eucalyptus board base and a full melamine surface, able to withstand temperatures of up to 145 degrees. The design below is inspired by the Area of Outstanding Natural Beauty, Cannock Chase which Jo is lucky to have just a few miles down the road from her studio. Coasters are £4 each; buy any four for £12.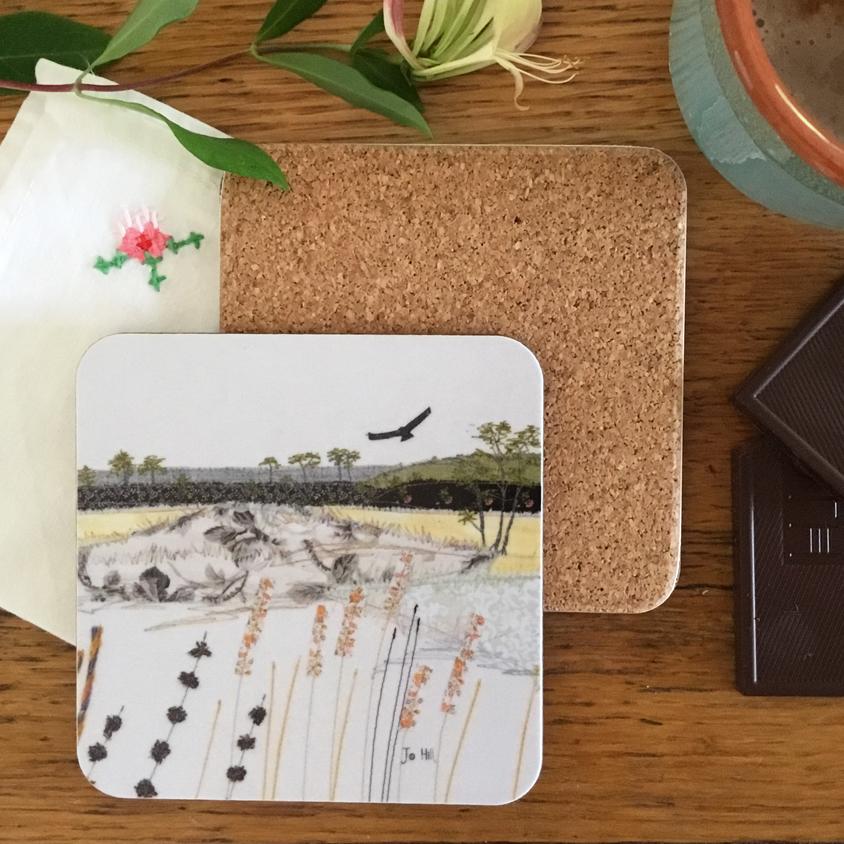 4. Our March Hare cushions are so popular! Made in the UK, these cushions are a beautifully soft and strokeable velvet. There are four designs to choose from in this range and each one comes with a contrasting velvet back. Did you know? Brown hares are at their most visible in early spring when the breeding season encourages fighting or 'boxing'. Cushions from £18.20.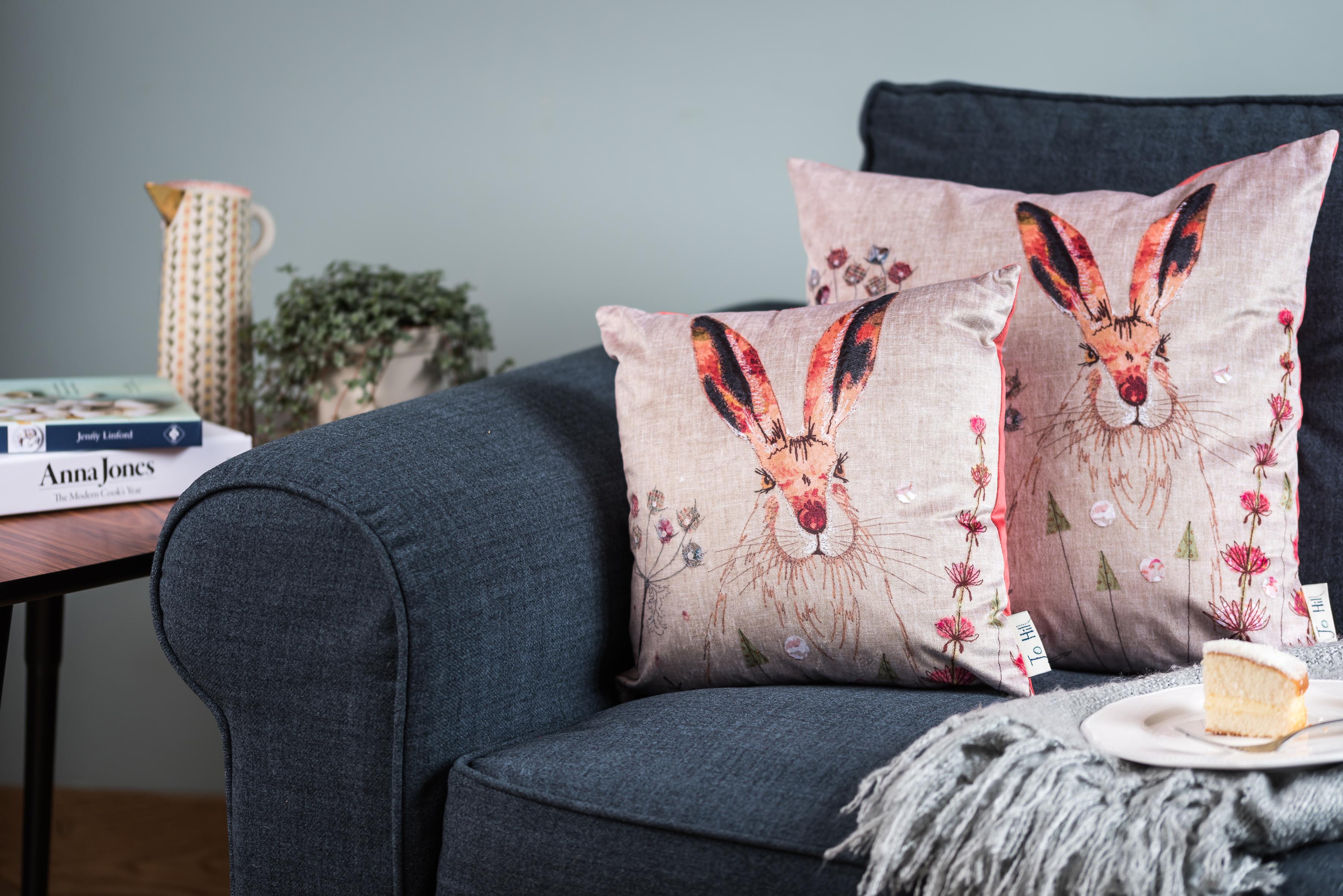 5. There are lots of cards to choose from in our British wildlife range. This Bees card was designed and stitched by Jo on her sewing machine - even down to its tiny, delicate wings! Printed in Cornwall on carbon captured papers. From £2.06.