Here are a selection of lovely comments from the wonderful customers I've had the pleasure of making for over the years. If you'd like to commission your own, please click on the photos below, or contact me to start the design process.
"Many thanks Jo your beautiful lampshade arrived today and is amazing, totally exceeded my expectations."
Joyce, Isle of Skye. Lampshade Commission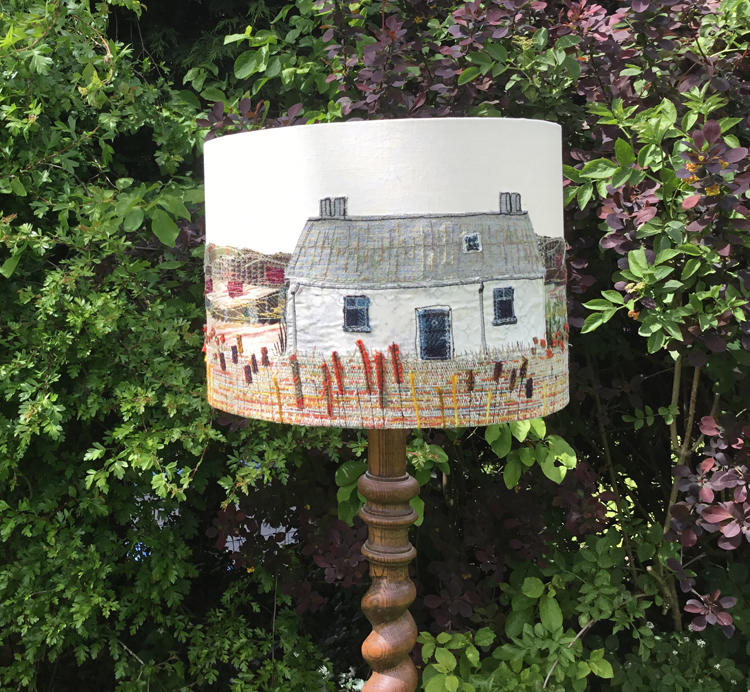 "First commission was for a grandson who was into the grey heron. Second was for a niece who married in France and this was memories of their wedding day in Burgundy. They all loved their presents and the originality of the designs and work"
Judith, Stafford. Wall Hanging Commissions
"The colours, texture and artistry of the designs were the things that first attracted me to Jo Hill's range of products.
Before opting for the Cannock Chase long cushion, I had deliberated for a long time because they all looked so beautiful. I wasn't disappointed with my choice. Now that it's arrived and I catch sight of it, I'm reminded of the heather on the moors and immediately transported to Brontë country and thoughts of Wuthering Heights.
I wouldn't hesitate to recommend this site; you get what you pay for and more."
Julie, Manchester. Cannock Chase cushion and a variety of coasters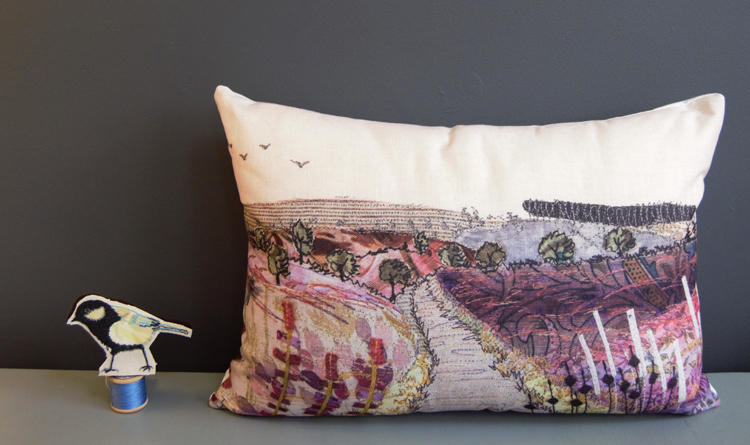 "You've your own flair and style..."
Pam, Lichfield. Lampshade and Upholstery Commissions
"Lamp shade has arrived safely and my husband was stunned how beautiful it is and my daughter described it as magnificent - which it is! It was a complete surprise for him."
And the story behind the commission...
"When my husband was a student he worked as a wine waiter at a rather nice restaurant in Harrogate and converted an empty Creme de Menthe bottle from the restaurant into a lamp after filling it with old half pennies! He used to serve Creme de Menthe frappe. He liked the shape of the bottles so rescued one from being thrown away. It has been waiting for a shade ever since! He loves bird watching so I chose your Red Shank shade from your collection and think it will look very sweet. The Creme de Menthe bottle is almost an antique now!"
Ros. Lampshade Commission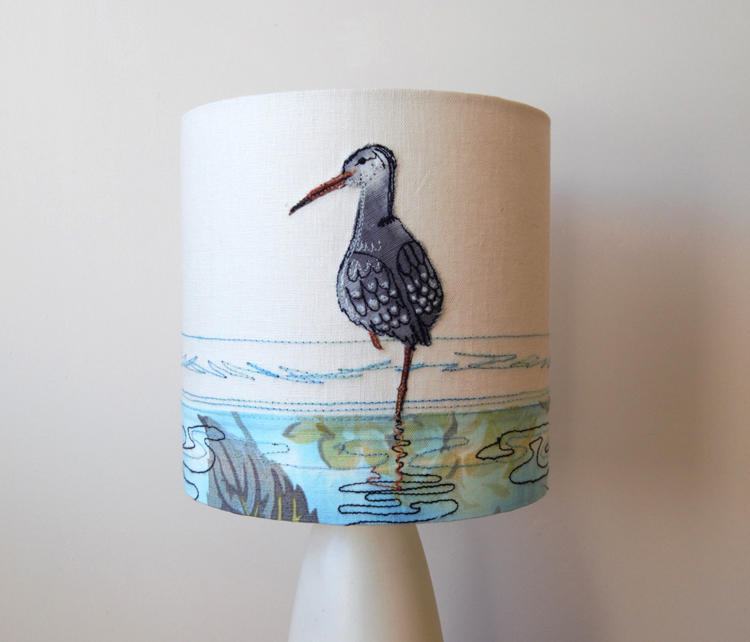 "I'd seen Jo's work before and knew that my mother would love it."
Claire, Kent. Lampshade Commission
"My friend sent me a pic of the sheep, and I visited the website because I love good cards."
Judith, Swansea. Variety of greetings cards